Tree Thinning - Enhancing the Health and Safety of Your Trees
May 1, 2018
Services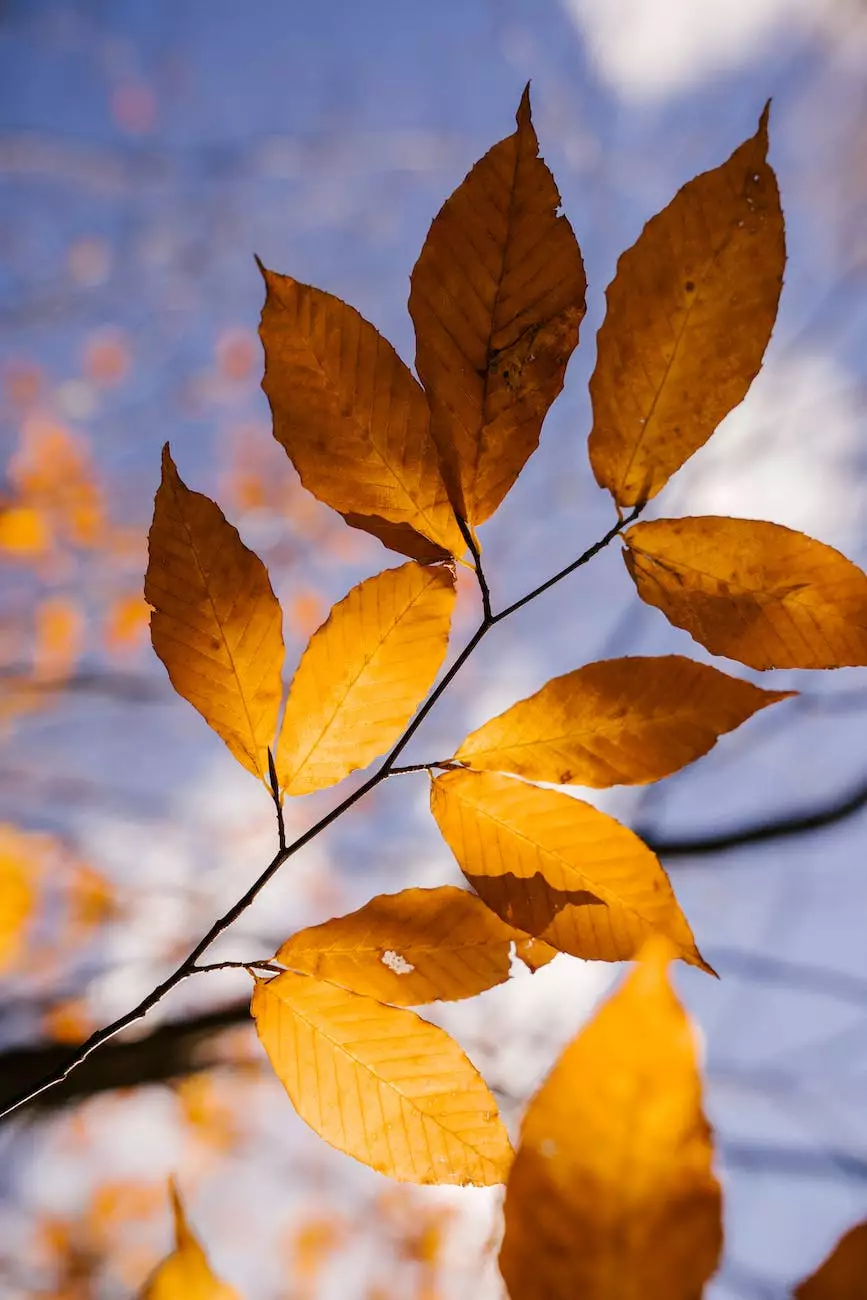 Breathe Life into Your Trees with DiversiTree Arbor Care
Welcome to DiversiTree Arbor Care, your trusted partner in tree care and maintenance. We specialize in tree thinning, offering professional services that promote the vitality of your trees while ensuring the safety of your property and loved ones.
The Importance of Tree Thinning
Tree thinning is a crucial practice that involves selectively removing branches, leaves, and other elements within a tree's canopy. This process allows more sunlight and air circulation to reach the tree's foliage and reduces the risk of overcrowding, pests, and diseases.
Enhancing Tree Health
At DiversiTree Arbor Care, we prioritize the health of your trees. Through our expert tree thinning services, we aim to enhance tree health by:
Promoting proper growth patterns
Reducing the risk of disease and infestations
Increasing airflow and sunlight penetration
Alleviating stress caused by overcrowding
Improving Property Safety
Tree thinning plays a crucial role in preserving property safety. By removing weak, diseased, or dead branches, we minimize the risk of falling limbs and potential property damage during storms or harsh weather conditions.
Our Tree Thinning Process
When you choose DiversiTree Arbor Care for tree thinning, you can expect a meticulous and thorough process that guarantees exceptional results:
1. Initial Assessment
Our skilled arborists will conduct an in-depth assessment of your trees, evaluating their overall health and identifying specific branches and areas that require thinning.
2. Customized Tree Thinning Plan
Based on the assessment, our team will develop a customized tree thinning plan tailored to the unique needs and characteristics of your trees. This plan ensures optimal thinning without compromising the tree's structure or aesthetic appeal.
3. Precision Tree Thinning
With years of experience and expertise, our arborists will delicately thin out the selected branches, selectively removing excess foliage while maintaining the tree's natural shape and structural integrity.
4. Clean-up and Disposal
We take pride in leaving your property pristine after completing our tree thinning services. Our team will ensure the thorough removal of all debris, leaving your yard neat and tidy.
Why Choose DiversiTree Arbor Care?
As a leading provider of tree care and maintenance services, DiversiTree Arbor Care offers several compelling reasons to choose us for your tree thinning needs:
Professional Expertise
Our team consists of experienced and certified arborists who possess extensive knowledge of tree biology, health, and pruning techniques. With our expertise, you can trust that your trees are in capable hands.
Comprehensive Tree Care Solutions
In addition to tree thinning, we offer a wide range of comprehensive tree care solutions, including:
Tree Pruning
Tree Removal
Tree Planting
Stump Removal
Tree Health Assessment
And more!
Customer Satisfaction
We prioritize customer satisfaction and strive to exceed your expectations. Our friendly and professional team is dedicated to providing exceptional service, ensuring your complete satisfaction with every project we undertake.
Advanced Equipment and Techniques
To deliver top-quality tree thinning, we employ state-of-the-art equipment and follow industry-leading practices. Our commitment to using the latest techniques ensures that your trees receive the best care possible.
Contact DiversiTree Arbor Care Today
For professional tree thinning services that enhance the health and safety of your trees, trust the experts at DiversiTree Arbor Care. Contact us today for a consultation and discover the difference our specialized tree care services can make for your property.
Phone: 123-456-7890
Email: [email protected]