Tree Trimming Salmon Creek WA
Nov 29, 2022
Services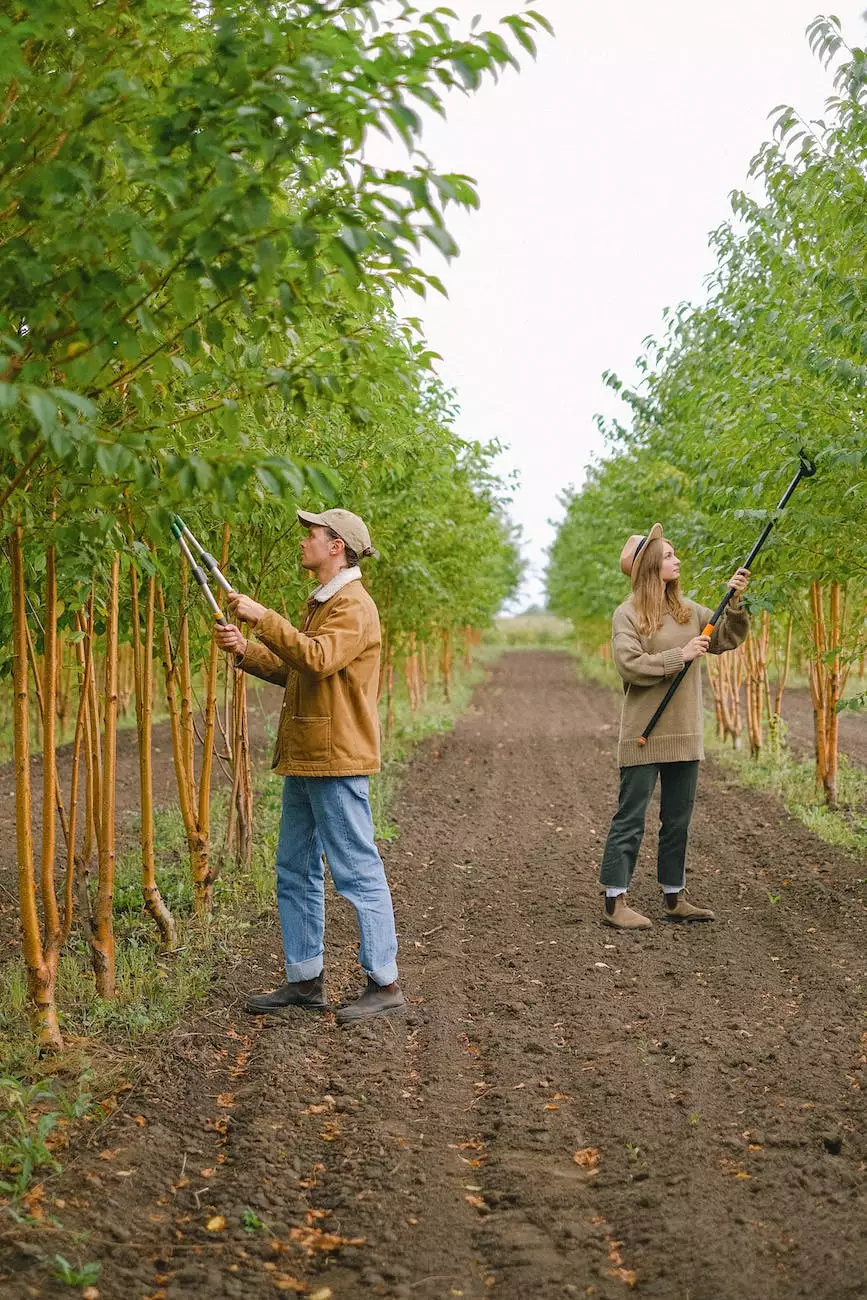 Expert Arbor Care and Tree Services in Salmon Creek, WA
Welcome to DiversiTree Arbor Care, your trusted provider of professional arbor care and tree services in Salmon Creek, WA. With our extensive experience and commitment to exceptional customer service, we are here to help you maintain the health and beauty of your trees.
Comprehensive Consulting Services
At DiversiTree Arbor Care, we understand the importance of expert advice when it comes to tree care. Our team of knowledgeable arborists offers comprehensive consulting services to address all your tree-related needs. From tree selection and planting to disease and insect identification, we are here to guide you through every step of the process.
Professional Tree Trimming and Pruning
Proper tree trimming and pruning are essential for maintaining the structural integrity and health of your trees. Our certified arborists specialize in precision pruning techniques that promote healthy growth and enhance the aesthetic appeal of your landscape. We follow industry best practices to ensure that your trees receive the care they deserve.
Safe Tree Removal and Stump Grinding
When a tree becomes hazardous or needs to be removed for any reason, our team is equipped to handle the job safely and efficiently. We employ advanced techniques and state-of-the-art equipment to ensure the safe removal of trees of any size. Our stump grinding services also help eliminate any remnants of tree stumps, allowing you to reclaim your outdoor space.
Tree Health Assessments and Disease Treatment
Healthy trees are an essential part of a thriving ecosystem. Our arborists are skilled in conducting thorough tree health assessments to identify any signs of disease or stress. If we detect any issues, we will provide tailored treatment plans to restore your tree's health and vigor. Trust us to keep your trees green and vibrant.
Emergency Tree Services
When a tree emergency strikes, you need prompt and reliable assistance. DiversiTree Arbor Care offers 24/7 emergency tree services to handle urgent situations. Whether it's storm damage, fallen trees, or hazardous branches, our team will respond quickly to mitigate further risks and restore safety to your property.
Why Choose DiversiTree Arbor Care?
Expertise: Our team consists of certified arborists and highly skilled tree care specialists who have years of experience in the industry.
Quality Service: We are committed to providing top-notch customer service, ensuring your utmost satisfaction with every interaction.
State-of-the-Art Equipment: We utilize advanced equipment and tools to deliver efficient and precise tree services.
Safety First: Your safety and the wellbeing of your property are our top priorities. We follow strict safety protocols to prevent accidents and minimize risks.
Environmental Stewardship: We are dedicated to promoting environmental sustainability. Our practices prioritize the health and longevity of trees while minimizing any negative impacts on the environment.
Affordable Prices: We offer competitive pricing without compromising on the quality of our services. Your tree care needs can be met within your budget.
Contact DiversiTree Arbor Care Today
Benefit from our exceptional arbor care consulting and tree services in Salmon Creek, WA. Contact DiversiTree Arbor Care today to schedule a consultation with our knowledgeable team. Let us help you maintain the beauty and vitality of your trees.
DiversiTree Arbor Care | Business and Consumer Services - Consulting & Analytical services