Snow Removal Services | Yakima, WA
Dec 11, 2021
Services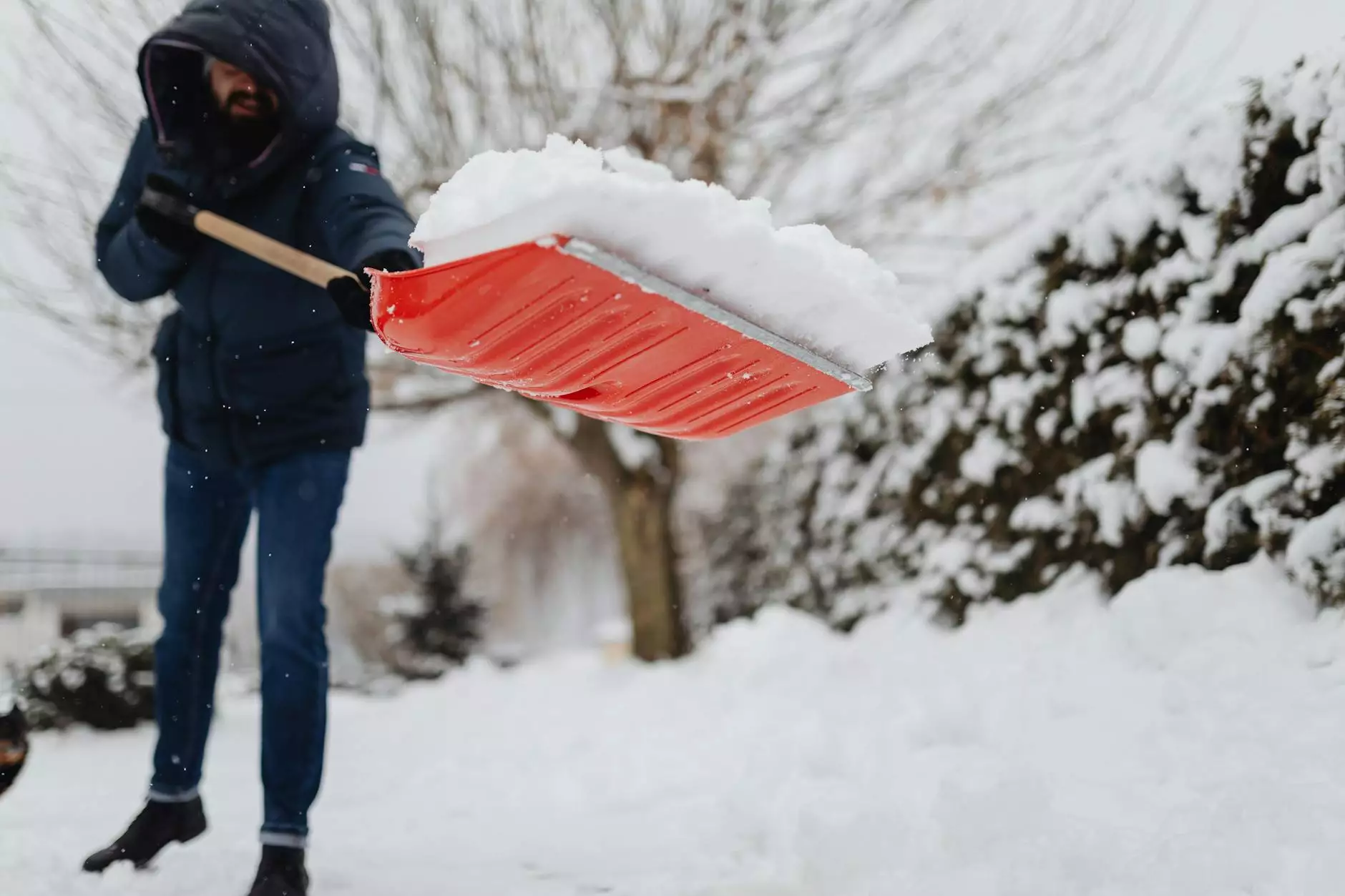 Winter Solutions for Clear Pathways and Safe Properties
Why Choose DiversiTree Arbor Care for Snow Removal Services?
When it comes to professional snow removal services in Yakima, WA, DiversiTree Arbor Care stands out as a trusted and reliable provider. With years of experience and a dedication to impeccable customer service, we offer comprehensive solutions to ensure clear pathways and safe properties throughout the winter months.
Our Comprehensive Snow Removal Services
1. Residential Snow Removal
At DiversiTree Arbor Care, we understand the importance of having a well-maintained and accessible property, especially during the snowy winter season. Our skilled team of snow removal experts is highly trained and equipped with the necessary tools to efficiently clear snow from your driveway, sidewalks, and walkways. We prioritize your safety and convenience, ensuring a hassle-free experience for you and your family.
2. Commercial Snow Removal
For businesses in Yakima, WA, it is crucial to maintain a safe and inviting environment for employees, customers, and visitors, even in the harshest winter conditions. We offer comprehensive commercial snow removal services tailored to your specific needs, including parking lot clearing, sidewalk clearance, and entrance accessibility. Don't let snow hinder your business operations – trust DiversiTree Arbor Care to keep your commercial property safe and accessible.
3. Salting and De-Icing
Snow and ice can create hazardous conditions, increasing the risk of slips and falls. At DiversiTree Arbor Care, we not only remove snow but also provide effective salting and de-icing solutions. Our team uses high-quality de-icing agents that are environmentally friendly and safe for your surfaces. With our expert salting and de-icing services, you can rest assured that your pathways and surfaces will be free from ice and safe to use.
4. Snow Hauling and Disposal
In cases where snow accumulation becomes excessive, simply clearing paths may not be enough. As part of our comprehensive snow removal services, we also offer snow hauling and disposal. Our team will efficiently remove excess snow from your property, ensuring it is safely transported and disposed of in compliance with local regulations. With our snow hauling and disposal services, you can regain the full functionality of your outdoor spaces.
Reliable, Efficient, and Timely Service
At DiversiTree Arbor Care, we pride ourselves on our commitment to providing reliable, efficient, and timely snow removal services. Our team understands the urgency of snow removal, and we strive to respond promptly to your snow removal needs. We are equipped with state-of-the-art equipment and follow industry best practices to ensure efficient snow removal without compromising on quality or safety.
Contact DiversiTree Arbor Care for Your Snow Removal Needs
Don't let snow hinder your daily activities or compromise safety. Trust DiversiTree Arbor Care for all your snow removal needs in Yakima, WA. We are dedicated to delivering exceptional customer service and ensuring your satisfaction. Contact us today at [phone number] or [email protected] for reliable and professional snow removal services.
Customer Testimonials
"I have been using DiversiTree Arbor Care's snow removal services for several years now, and they never disappoint. Their team is highly professional, and their attention to detail is commendable." - John Doe, Yakima, WA
"I highly recommend DiversiTree Arbor Care for snow removal services. They are prompt, efficient, and always go above and beyond to ensure our walkways and parking lots are safe for our customers." - Jane Smith, Business Owner, Yakima, WA
Experience Quality Snow Removal Services with DiversiTree Arbor Care
When it comes to snow removal services in Yakima, WA, DiversiTree Arbor Care is your trusted partner. With our comprehensive services, experienced team, and commitment to customer satisfaction, we aim to exceed your expectations. Ensure clear pathways and safe properties this winter by choosing DiversiTree Arbor Care. Contact us today!